The Ultimate Louis Vuitton Handbag Sizing Guide
Written By Lauren (@xoxosocialgal)
There are many shapes and sizes of Louis Vuitton bags each as fabulous as the next. But do you know the system behind the sizing? 
Let's take a quick look!
Starting from largest to smallest, we have the following:
Grand Modele (GM) large model 

Moyen Modele (MM) medium model 
Petit Morel (PM) small model 
Baby Bandouliere (BM) mini bag
Not all Louis Vuitton bags are described using this system but the following popular styles are among those that are. 
Neverfull

Alma

Capucines

Twist

City Steamer
Sizing differs by bag style and there is a lot of variety with Louis Vuitton bags. Below are some of the post popular handbag styles and the dimensions of each size. Sizing is length x width x height.
Neverfull PM: 29 x 21 x 12
Neverfull MM: 31 x 28 x 14
Neverfull GM: 39 x 32 x 19
Alma BB: 23.5 x 17.5 x 11.5
Alma PM: 32 x 25 x 16
Alma MM: 36 x 28 x 17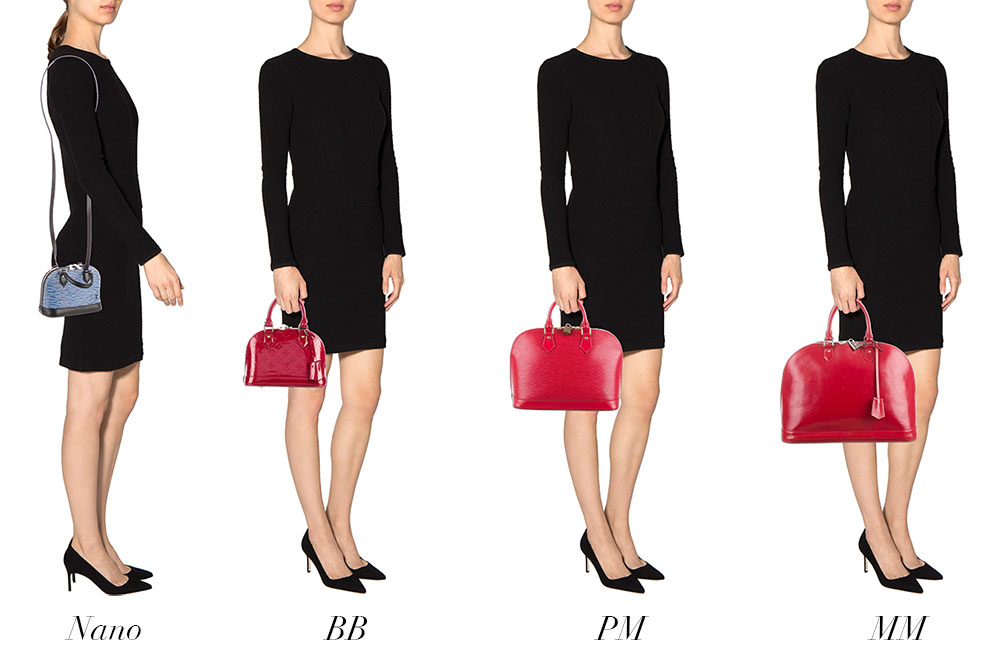 Capucines Mini: 21 x 14 x 8
Capucines BB: 27 x 18 x 9
Capucines PM: 31.5 x 20 x 11
Capucines MM: 36 x 23 x 14
 Twist Mini: 15.5 x 12.5 x 7
Twist BB: 16 x 12 x 8
Twist PM: 19 x 15 x 9
Twist MM: 23 x 17 x 9.5 
City Steamer Mini: 22.5 x 19 x 11
City Steamer PM: 26.5 x 23 x 13
City Steamer MM: 31 x 26.5 x 12
City Steamer GM: 34 x 29 x 17
City Steamer XXL: 45 x 35 x 23
So when you are ready to purchase your next Louis Vuitton, use the above guide to help in your search for the perfect bag. Not that you could ever go wrong with any of the iconic styles. 
Sources: 
https://eu.louisvuitton.com/eng-e1/homepage 
Shop Authentic Louis Vuitton On ReLuxe Today!